Catching The Trolley
Illustration from The Sound of All Things (2016) Peachtree Publications
Brooklyn Bridge Morning
Illustration from The Sound of All Things (2016) Peachtree Publications
Arriving at Coney Island
Illustration from The Sound of All Things (2016) Peachtree Publications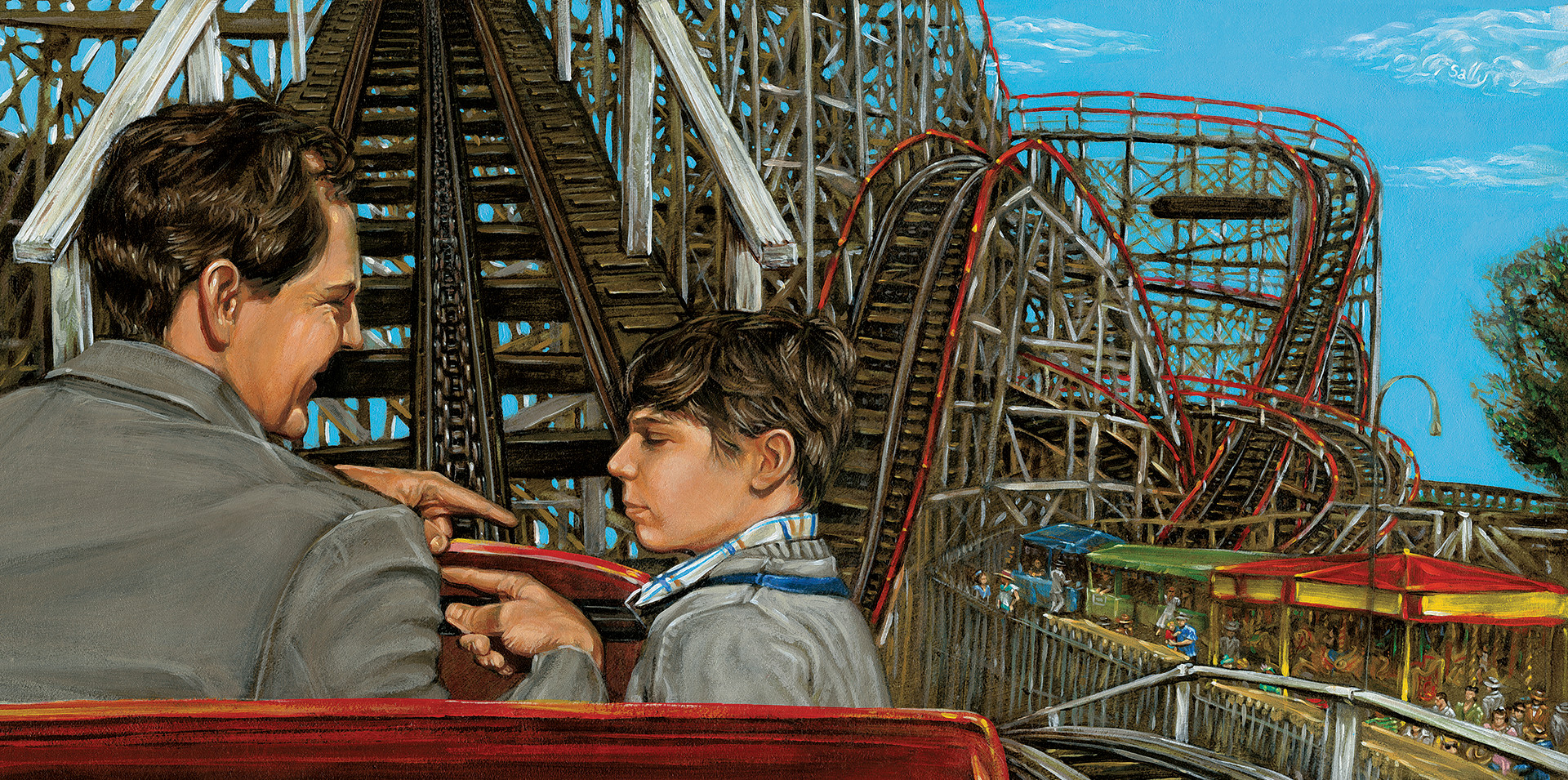 Father and Son Ascending The Coaster
Illustration from The Sound of All Things (2016) Peachtree Publications
Riding The Cyclone
Detail of an illustration from The Sound of All Things (2016) Peachtree Publications
Exiting The Coaster
Illustration from The Sound of All Things (2016) Peachtree Publications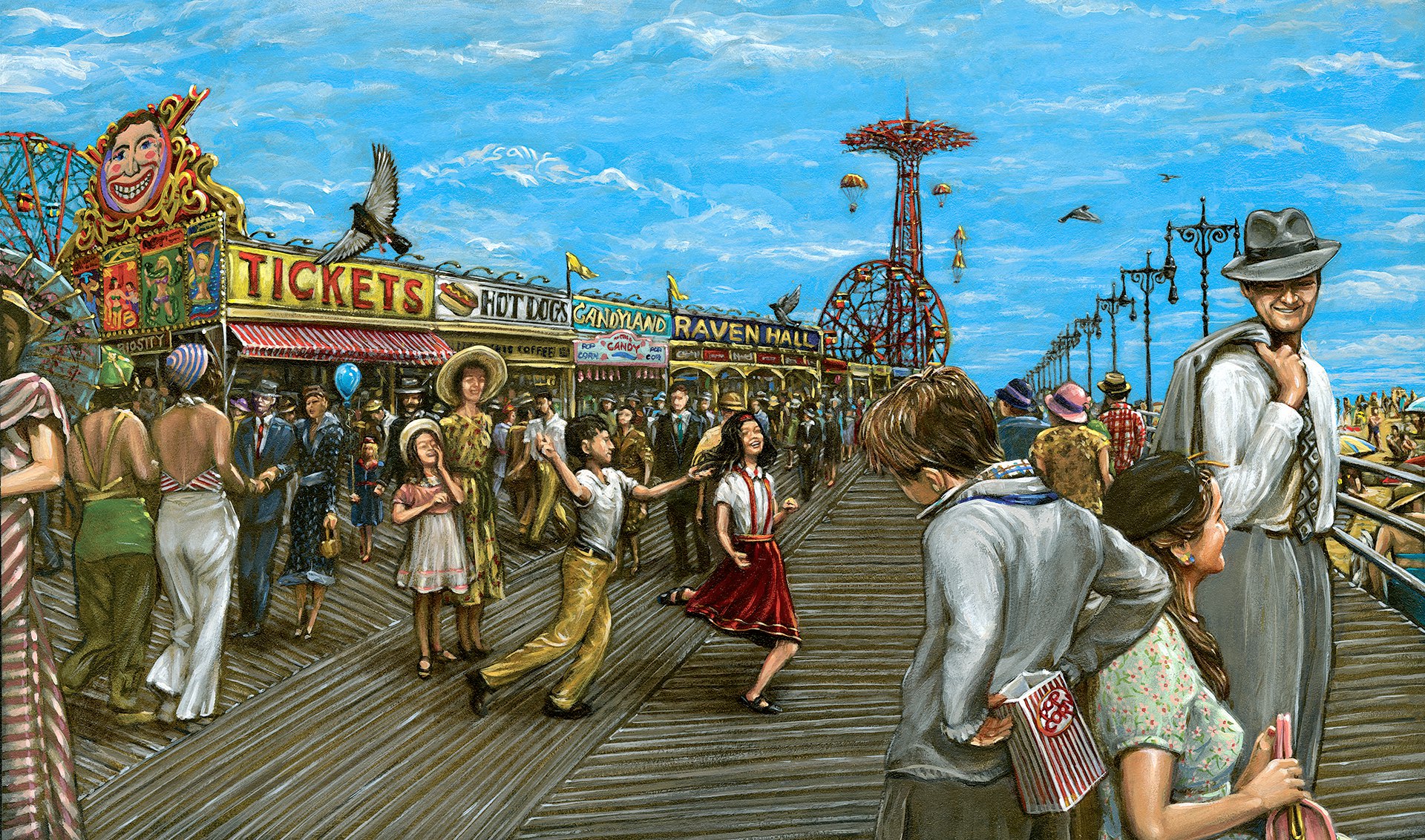 Coney Island Boardwalk
Illustration from The Sound of All Things (2016) Peachtree Publications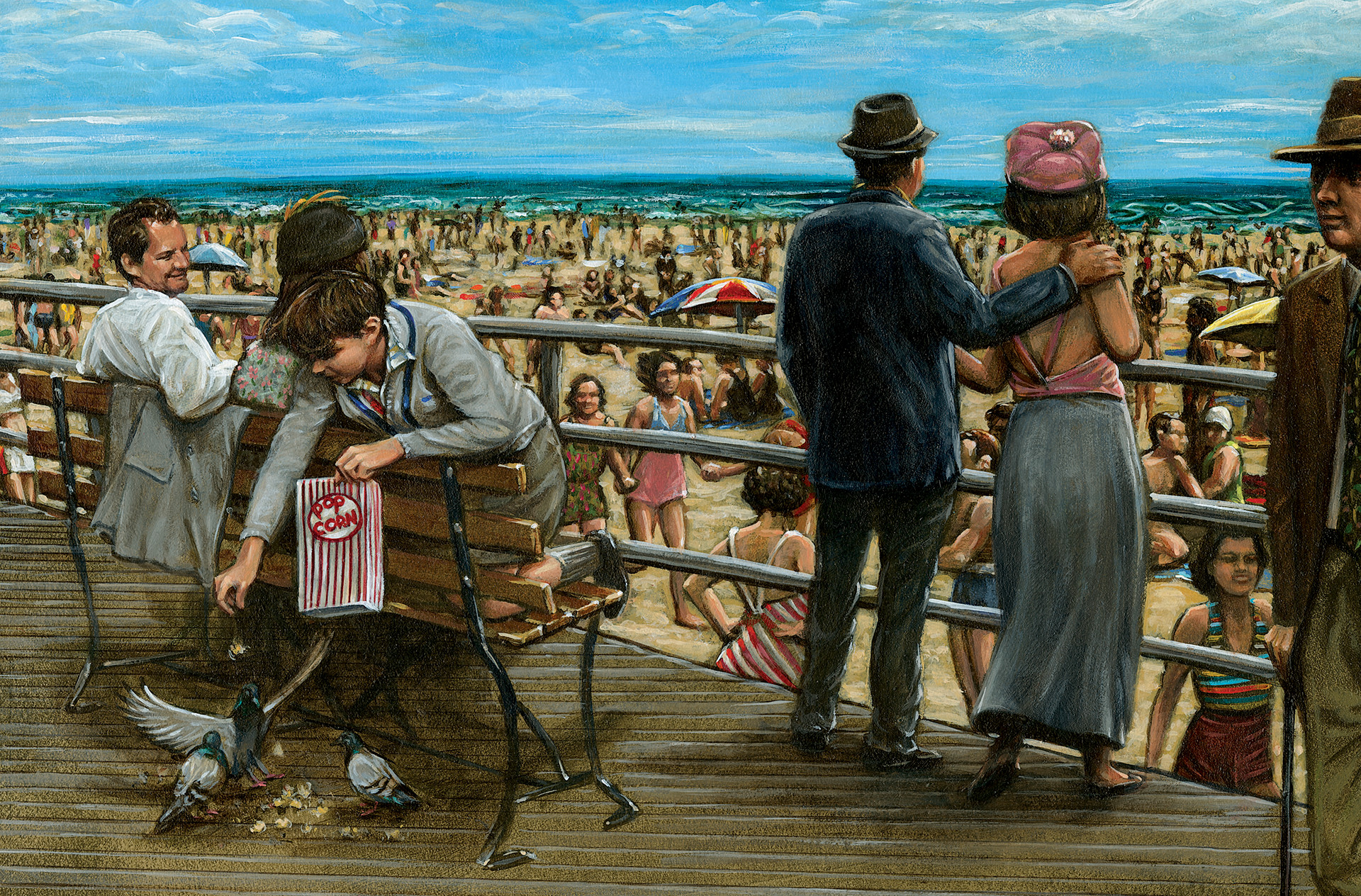 Coney Island Beach and Boardwalk
Illustration from The Sound of All Things (2016) Peachtree Publications
Chinese Restaurant
Illustration from The Sound of All Things (2016) Peachtree Publications
Library Inquiry
Detail of an illustration from The Sound of All Things (2016) Peachtree Publications
Consulting The Librarian
Illustration from The Sound of All Things (2016) Peachtree Publications
Arriving Home/Brooklyn Evening
Illustration from The Sound of All Things (2016) Peachtree Publications
Brooklyn Brownstone At Night
Illustration from The Sound of All Things (2016) Peachtree Publications
Night Reading
Closing illustration from The Sound of All Things (2016) Peachtree Publications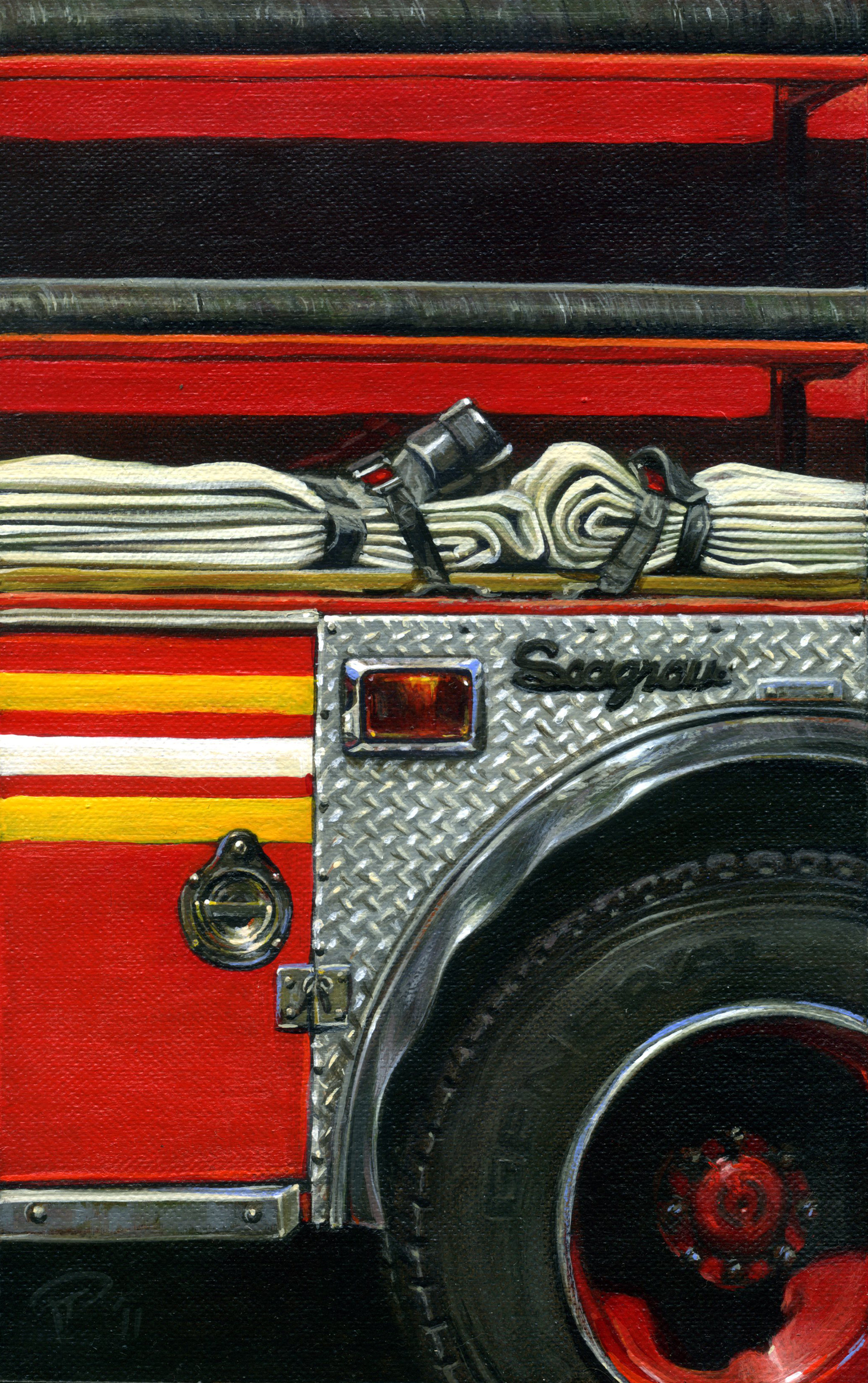 Engine 226
Brooklyn fire truck close-up.
Nightbreed
Horror movie poster concept.
Animals of Africa
Concept for an African travel poster.
Dad & The Babe
Personal piece - my father, a lifelong diehard Yankee fan, and The Babe hanging out in the dugout. When he first saw it, he said, "I remember it as if it were yesterday."
The History of Pharmacology
Illustration commissioned by the East Carolina University School of Medicine, Greenville, NC